Connecting Artists and Audiences
Each season, the Hylton Performing Arts Center invites artists and ensembles with distinctive and innovative artistic voices to make the Hylton their home for a residency. 
Artists-in-Residence will participate in a variety of activities, designed to engage and inspire the diverse audiences both at the venue and in the community. Learn more about the Artist-in-Residence program.
2023–2024

Artist-in-Residence

 
The Legendary Ingramettes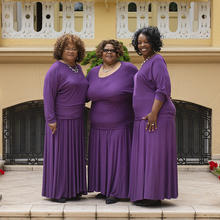 One of Virginia's premier gospel ensembles, The Legendary Ingramettes has been chosen as the fall 2023 Artist-in-Residence in conjunction with their performance as part of the Hylton Center's Hylton Presents Series. Richmond's "first family of gospel," was formed six decades ago and has inspired audiences into a gospel fervor whether they are performing at a major performing arts venue or National Folk Festival. As a Hylton Center Artist-in-Residence, The Legendary Ingramettes will work with the community through classes and workshops throughout the fall leading up to the performance.
PHILADANCO!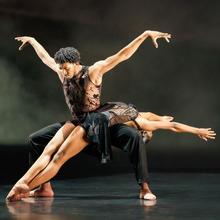 In spring 2024, PHILADANCO! joins the Hylton Center as an Artist-in-Residence. Widely recognized for its artistic integrity, superbly trained dancers, and electrifying performances, PHILADANCO! provides artistic opportunities and nurtures the talents of Black dancers denied places in local dance companies. In addition to performing on the Hylton Presents Series, company members will also work with the community through classes and workshops during the week leading up to the performance. 
 
2022–2023 Artist-in-Residence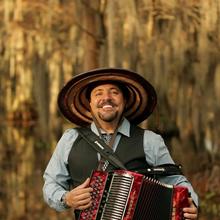 Last season, the Hylton Center welcomed Artist-in-Residence and two-time GRAMMY Award-winning artist Terrance Simien & the Zydeco Experience who brought communities together to share South Louisiana Creole culture and Zydeco music.  Terrance and the band led workshops and classes for students at Mason, participants in Lifelong Learning Institute – Manassas, and local schools.  In addition, they also welcomed over 1,500 students to two Creole for Kidz field trip performances in Merchant Hall. 
2021–2022 Artist-in-Residence
In January 2022, the Hylton Performing Arts Center welcomed its inaugural Artist-in-Residence Ballet Hispánico, bringing communities together to celebrate and explore Latinx cultures. The multi-day residency included in-person and virtual activities with Northern Virginia dancers and community members at the Hylton Center and in area schools.
We believe in the power of the arts to create community and look forward to welcoming these incredible artists this season!  More information about how you can engage with the Artist-in-Residence program will be posted here as it becomes available.
Sign up for email updates to stay informed about this program and all of the activities at the Hylton Center.