Supporters of the Hylton Performing Arts Center's 12th Anniversary Gala
Honoring Lovey Hammel and Denise McPhail
April 29 & 30, 2022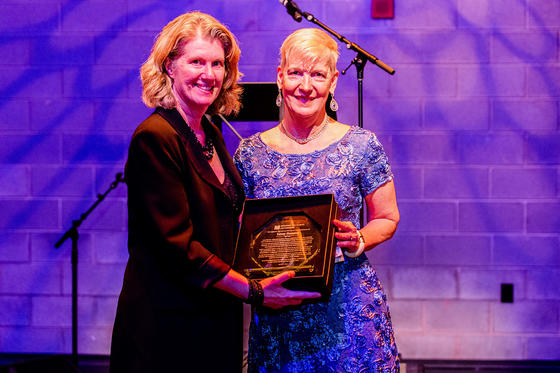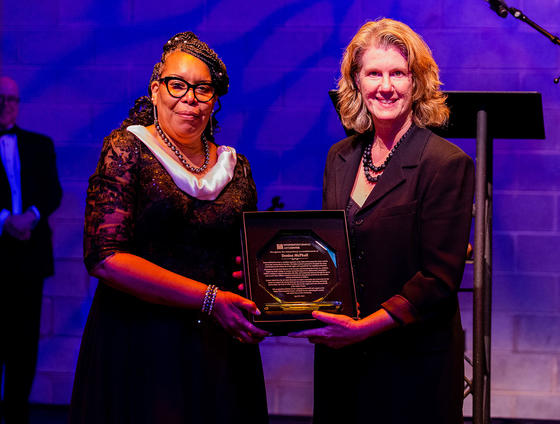 The funds raised from this event support the Hylton Center's many artistic performances, its arts education programs, the Veterans and the Arts Initiative, the Education Initiative, and other outreach initiatives, as well as the Hylton Center's Endowment, ensuring artistic excellence in the performances and programs we offer.
Presenting Sponsor
Compton & Duling, L.C.
Diamond Sponsor
Amazon Web Services
Platinum Sponsor
Employment Enterprises, Inc.
Gold Sponsors
Miller Toyota of Manassas
NVP Inc.
Stanley Martin Homes
Silver Sponsors
City of Manassas
Didlake
Dominion Energy
The Edwards Family, The Parr Family, The Reeder Family, The Seraydarian Family
Rick Davis & Julie Thompson
George Mason University Foundation
Holladay Properties
Carol Merchant Kirby and Peter Kirby
Micron Technology
Odin, Feldman, and Pittleman PC
Truist
United Bank
UVA Community Health System
Wall Foundation
Walsh, Colucci, Lubeley, & Walsh, P.C.
Thank you to all who have supported the 12th Anniversary Gala through their generous
support, including all individual ticket buyers, donors, and volunteers!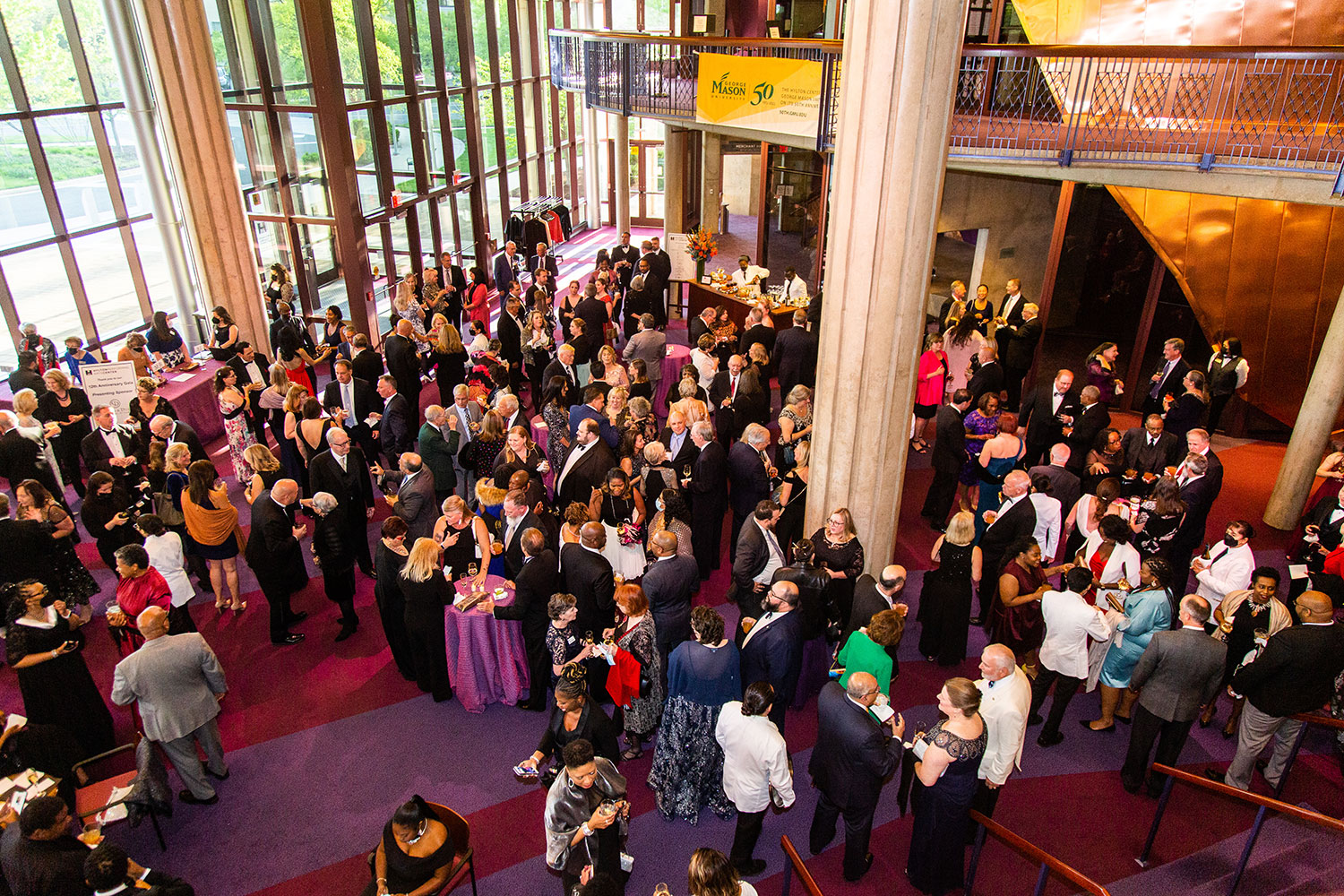 About the Honorees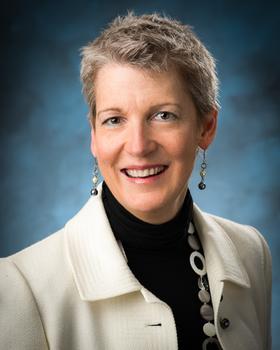 Lovey Hammel has spent more than four decades as the President and Co-Founder of Employment Enterprises, Inc. Recognizing a need in the marketplace, her entrepreneurial spirit drove her to start the company with her mother, Jana Yeates, in 1980. Working during the day and attending George Mason University at night, Lovey devoted her time to helping others find jobs. She graduated from the Mason School of Business in 1988 and has continued her entrepreneurial work.
Lovey is a prominent supporter of her alma mater and has received many accolades relating to her leadership and service to the University. She has also served on numerous Mason boards, including the Mason Board of Visitors, to which Governor Tim Kaine appointed her. Lovey's service extends beyond Mason to the business community serving as Chair of both Northern Virginia Chamber of Commerce (2012-2013) and Prince William Chamber of Commerce (2002-2003). She's been married to Tom Hammel for 44 years, has one entrepreneurial daughter, and five grandchildren to move the next generation towards an entrepreneurial path.
Lovey and her family – including her parents Marvin Yeates and the late Jana Yeates – have been deeply involved in the life of the Hylton Center. Jana served as the Marketing and Outreach Committee Chair on the original Campaign Committee to bring the Hylton Center from dream to reality. Marvin, Jana, and Lovey's tireless efforts have brought the arts to life for over one million visitors to the Hylton Center since its creation. Marvin and Jana's legacy is remembered through their generous gift to name the Lovey Hammel Lounge of the Hylton Center in their daughter's honor.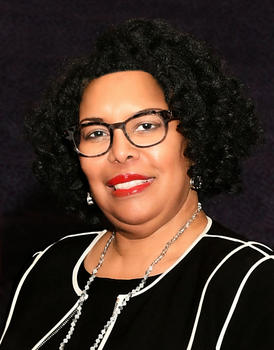 Denise McNeil McPhail is the Co-Founder and Executive Director of the Creative and Performing Arts Center, Inc. (CAPAC), built as a bridge to serve underserved communities. Under Denise's direction, CAPAC has served 500+ children. At the heart of Denise's success is her belief that the arts have the power to inspire community. Therefore, she has cultivated community partnerships. Currently pursuing an MA in Organizational Leadership, Denise holds a Bachelor of Individualized Studies in Performing Arts Management from Mason. She recently retired from 30+ years of civil service and resides in Prince William County with her husband, Commissioner Juan McPhail. Together they have twin adult daughters Ciarra and Simone McPhail. In her spare time, she enjoys family time, reading, calligraphy, and traveling.
Denise has been a faithful supporter of the Hylton Performing Arts Center since before a shovel hit the ground. CAPAC dazzled audiences with their performance at the original groundbreaking ceremony, and have been an integral Arts Partner for years. Denise is a current member of the Hylton Center's Executive Board, and a fixture of artistic life at the Hylton Center.
For information about the 13th Annual Gala tickets or sponsorship opportunities, please contact: Jacqueline Connor at 703-993-7150
or jconnor8@gmu.edu
The Hylton Center thanks our past honorees for their dedication to and support of the arts in our community:
11th Anniversary: Celebration of the Arts Alliance
10th Anniversary Gala: Odin, Feldman, and Pittleman
9th Anniversary Gala: Buchanan Partners and Nancy Hersch Ingram
8th Anniversary Gala: Julie and Buck Waters
7th Anniversary Gala: Mary and Hans Postma
6th Anniversary Gala: NOVEC and Sally Lay
5th Anniversary Gala: Novant Health UVA Health System and Dean William Reeder
4th Anniversary Gala: Didlake, John O. Gregory, and Carol Merchant Kirby
3rd Anniversary Gala: Dr. Randall Edwards, Dr. Marvin L. Gillum (in memorium), and the Honorable Kathleen K. Seefeldt
2nd Anniversary Gala: Alan C. Merten and Sally L. Merten
1st Anniversary Gala: Senator Charles J. Colgan
Thank You for Your Support