The Hylton Performing Arts Center's 13th Anniversary Gala
Honoring Carlos Castro and the Jacquemin Family Foundation
April 28, 2023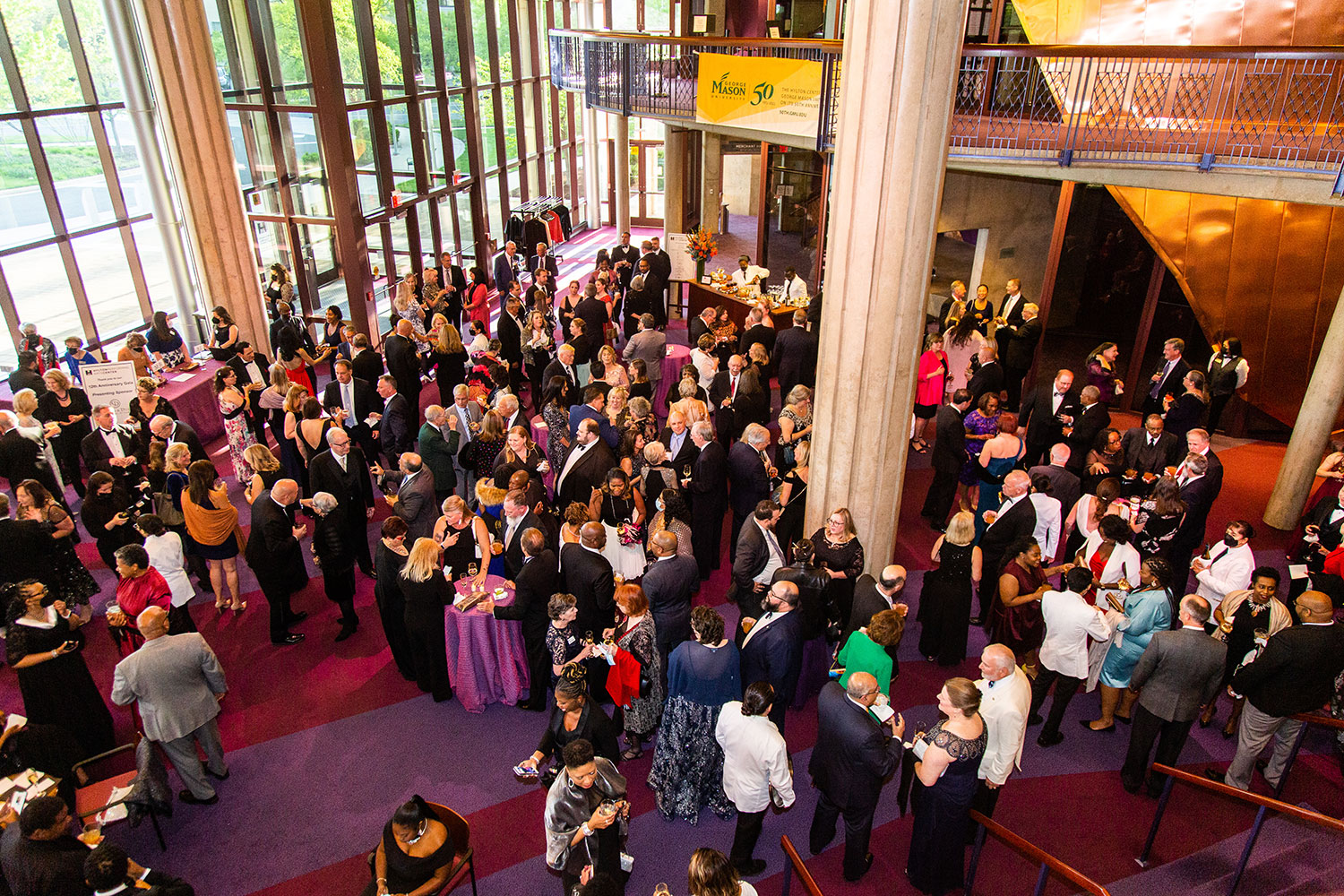 Join us at the Hylton Performing Arts Center's 13th Anniversary Gala on Friday, April 28, 2023!
Funds raised from this event support the Hylton Center's many artistic programs, the Veterans and the Arts Initiative, educational outreach, and the Hylton Center's endowment, ensuring artistic excellence across Hylton performances and offerings. 
Gala Schedule
Friday, April 28, 2023
6 p.m. Reception in the Didlake Grand Foyer
7:30 p.m. Dinner, Honoree Tribute, Live Auction, and Raise Your Paddle on the Merchant Hall stage
9 to 11 p.m. Dance the night away to the sounds of Mason's own Green and Gold Soul, relax to the soothing jazz melodies of Darden Purcell, or continue to mix and mingle with other Gala attendees
About the Honorees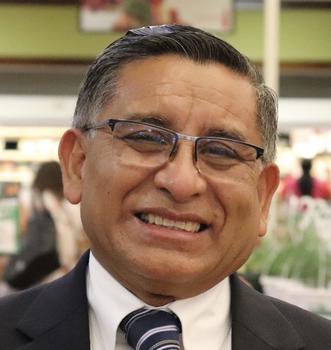 Mr. Castro was born in El Salvador on September 29, 1954 and migrated to the United States at age 25 during the winter of 1979.   An entrepreneur by nature, Carlos had ventured into a variety of activities and businesses, from a dishwasher laborer, to remodeling contractor, to real estate agent, to restaurant owner – and for the last 31 years, a successful grocery store owner.  Mr. Castro is a clear example of what hard work, determination, and sacrifice immigrants bring to the Commonwealth of Virginia and the United States. With some college education in Industrial Engineering in El Salvador, and some studies in Construction Management at NVCC, he has fulfilled many dreams. Although Mr. Castro spends most of his time at Todos Supermarket, he is also involved in the community and serves in various capacities on boards. 
Mr. Castro is a member of the Citizen Police Academy Alumni Association and participates in various activities to reward the work of Prince William County Police Officers. Mr. Castro is also active in the Prince William Chamber of Commerce. He is also a member of the Prince William County Police Citizen Advisory Board.
Mr. Castro is not only a founding member of the Board of Regents of Leadership Prince William, but also a member of the graduate class of 2010. Mr. Castro is a former board member of Sentara Northern Virginia Medical Center and its predecessor Potomac Hospital.
He is a recipient of Leadership Prince William's 2017 Leadership Vision Award, as well as the Prince William Chamber of Commerce's Charles J. Colgan Visionary Award. Mr. Castro hopes to reach out to the younger community and get them involved in activities that will lead them to become successful and respectful leaders.
He is married to Mrs. Gladis Castro with whom he has three children: Daniel, Gina, and Carlos Jr.
The Jacquemin Family Foundation
The Jacquemin Family Foundation, led by John and Tracie Jacquemin, has supported charitable causes across Northern Virginia and the Greater Washington region since its establishment in 1997. Through John and Tracie's philanthropic spirit, the Foundation has created countless opportunities for enriched educational and artistic experiences. In 2022, the Hylton Performing Arts Center named the large rehearsal hall in the Education and Rehearsal Wing in honor of the Jacquemin Family Foundation, signaling their transformational support for the Center's artistic work and endowment.
 
John Jacquemin is the President and CEO of Mooring Financial Corporation, a private investment firm that he founded in 1982. He received the Ernst & Young Greater Washington Entrepreneur of the Year Award in 2006 in recognition of his leadership. John also has an affinity for acting, having performed in several productions with the Flint Hill-based theater company Stone Hill Players.
John and Tracie's commitment to George Mason University spans several years: John served on the University's Board of Visitors from 2012-2017, and he currently serves on the George Mason University Foundation's Board of Trustees. John and Tracie's daughter also graduated from George Mason.
 
In addition to their longtime relationship with the Hylton Performing Arts Center, the Jacquemin Family Foundation provides essential support for George Mason University students. They established the Education Abroad Scholarship for George Mason University students in 2016, as well as a doctoral research fellowship for the Smithsonian-Mason School of Conservation in 2018. Through their unwavering dedication to the Hylton Center and George Mason University, the Jacquemin Family Foundation has been a tireless champion of arts and education in Northern Virginia and beyond.
 
John and Tracie have three daughters.
Raise Your Paddle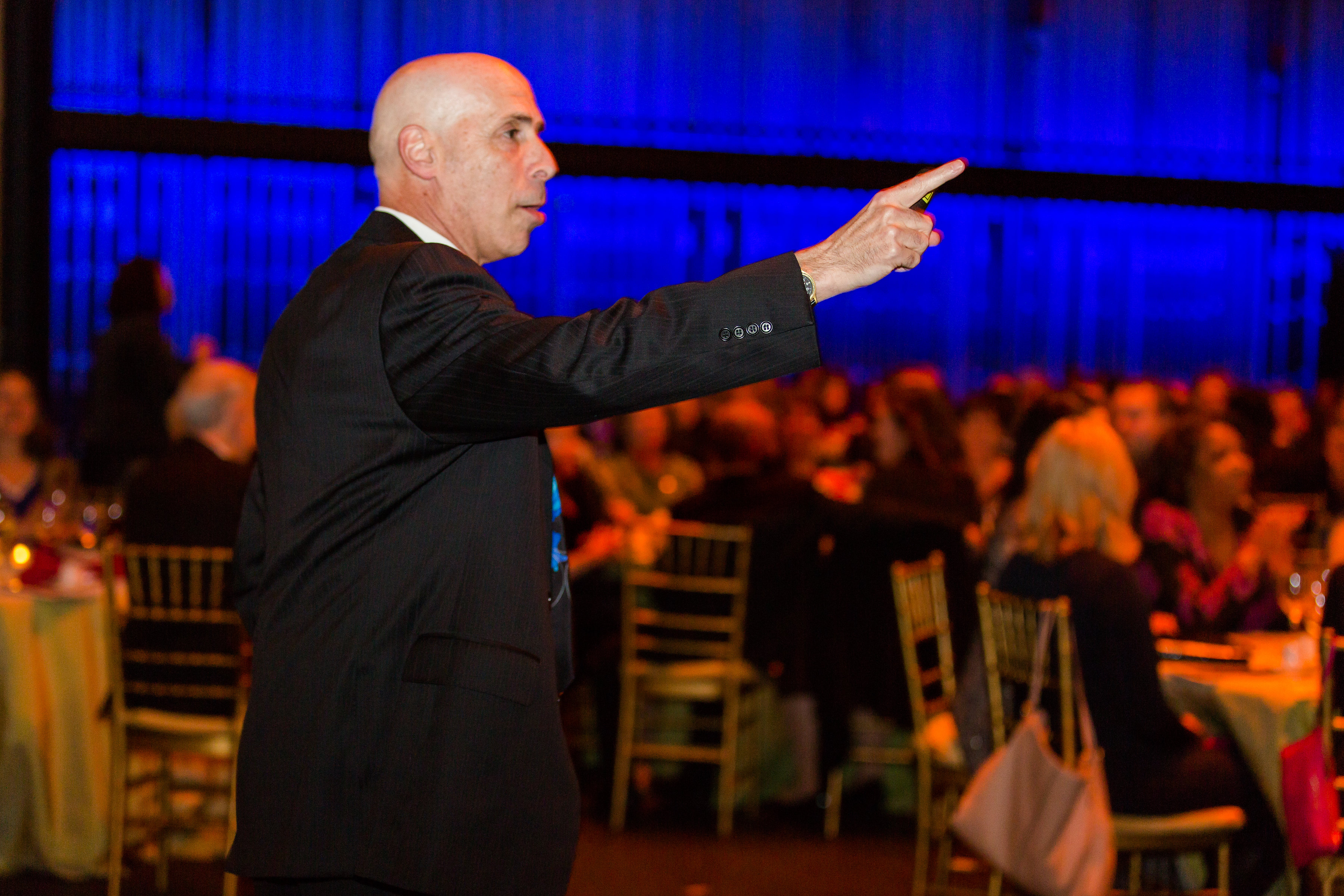 Get ready to "Raise Your Paddle" to support the Veterans and the Arts Initiative! Your gift, no matter the size, will directly support access to programs that the Hylton Center has provided to over 11,000 of our Veterans, Servicemembers, military family members, and community members since 2014. Through the Veterans and the Arts Initiative, military-connected community members participate in free workshops, attend exhibitions, and experience concerts honoring military service. Your support will help keep these programs free and accessible for all.
Live Auction
This year's Gala will feature an exciting live auction following dinner and the program!
The Green Machine Experience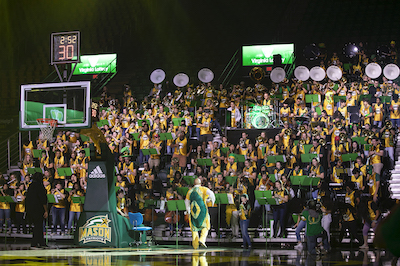 Bid on a chance to have dinner with Doc Nix and become part of the most entertaining college pep band in the nation – GMU's own Green Machine! The Green Machine Experience includes:
A lavish dinner with director Doc Nix before a Green Machine rehearsal

Four seats with the Green Machine during a Mason Men's Basketball Game in the 2023-2024 season

A chance to participate in a Green Machine performance

A chance to attend another special event with the Green Machine 

Green Machine spirit gear prize pack
For more information about Doc Nix and the Green Machine Ensembles, click here.
Thank You to our 13th Anniversary Gala Presenting Sponsor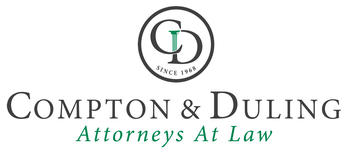 Presenting Sponsor
Compton & Duling, L.C.
Silver Sponsors
Amazon Web Services
City of Manassas
Rick Davis and Julie Thompson
Davis Construction
Didlake
Dominion Energy
ECU Communications
The Edwards, Parr, Reeder, and Seraydarian Families
George Mason University Foundation
Holladay Properties
Miller Toyota of Manassas
Odin, Feldman, and Pittleman PC
Prince William Chamber of Commerce
Stanley Martin Homes
Todos Neighborhood Market
United Bank
UVA Community Health
Wall Foundation
Walsh, Colucci, Lubeley, & Walsh, P.C.
John and Ann Wheeler
13th Anniversary Gala Committee
Maryse Allen
Sheryl Bass
David Baylor
Diane Burrell
Sarah Cissna
Joyce Connery
Jacque Connor
Callie Cooper
Rick Davis
Niyati Dhokai
Randall Edwards
Marlene Epstein
Barbara Ghadban
Allison Jones
Carolyn Kriebel
Dylan Lambert
Christopher Leet
Sarah Perlman
Emily Robinson
Rich Seraydarian
Emily Smith
Loza Teodros
Marion Wall 
The Hylton Center thanks our past honorees for their dedication to and support of the arts in our community:
12th Anniversary: Lovey Hammel and Denise McPhail
11th Anniversary: Celebration of the Arts Alliance
10th Anniversary Gala: Odin, Feldman, and Pittleman
9th Anniversary Gala: Buchanan Partners and Nancy Hersch Ingram
8th Anniversary Gala: Julie and Buck Waters
7th Anniversary Gala: Mary and Hans Postma
6th Anniversary Gala: NOVEC and Sally Lay
5th Anniversary Gala: Novant Health UVA Health System and Dean William Reeder
4th Anniversary Gala: Didlake, John O. Gregory, and Carol Merchant Kirby
3rd Anniversary Gala: Dr. Randall Edwards, Dr. Marvin L. Gillum (in memorium), and the Honorable Kathleen K. Seefeldt
2nd Anniversary Gala: Alan C. Merten and Sally L. Merten
1st Anniversary Gala: Senator Charles J. Colgan
For information about the 13th Annual Gala tickets or sponsorship opportunities, please contact:
Jacqueline Connor at 703-993-7150
or jconnor8@gmu.edu